Steve Fernandes
Head Sommelier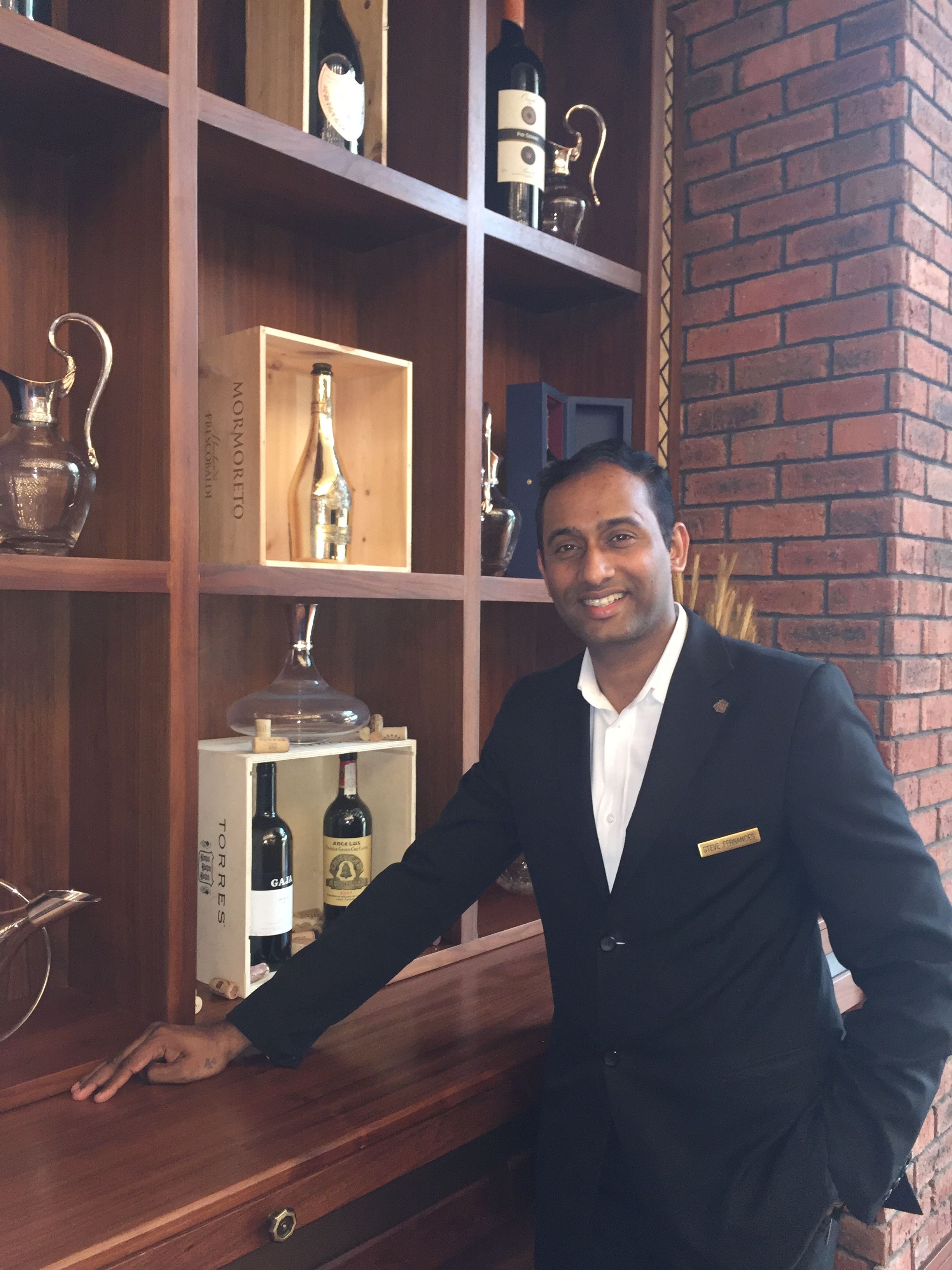 Steve Fernandes joined The St. Regis Saadiyat Island Resort as Head Sommelier in June 2015. He began his Hospitality Career training at the Taj, Oberoi and Marriott and then started work at 'The Leela Kempinski' in Mumbai. Steve's grew in rank with dedication and hard work put in at the various dining venues and banquet events.
His passion for Wine & Culture was fueled when working at the Italian Fine Dining Restaurant, 'Stella', where he learnt about wine from the first Sommelier in India, Mr. Sylvain Charrier.
This set Steve on a journey that he refers to as a journey through countries, cultures and history''. Steve traveled through the various territories of Italy, France & Spain, working and harvesting in vineyards while also learning from the most reputed winemakers to include Masi & Alvaro Palacios.
Steve continue his travel across the Mediterranean, to work in Germany, Switzerland, Egypt and Jordan, gaining knowledge and experience. In 2008 he moved to UAE to work with 2*Michelin Chef Giorgio Locatelli at the Atlantis promoting wines to the hotel's patrons.
In 2010 he left for Maldives and worked with 2 prestigious Hotel groups, 'One & Only' and 'Six Senses', managing the wines and training the teams. In his current profile at The St. Regis Saadiyat Island Resort, Steve overlooks the wine selection across the resort's 7 venues, primarily focused at 55&5th The Grill, the resort's signature restaurant.